Over the past couple of days I've been sick at home. During that time I've been touching up some of my 12-back templates, including all versions of the R2-D2 12-back. Recently, I was able to score excellent scans of a Clipper and Meccano 12-back. Now I have them all completed. As far as I know, the R2-D2 diagram below represents all varieties of the 12-back that were produced during the vintage era. Foreign uses of American Kenner 12-backs are not included, as they weren't actually printed for use in various foreign markets.
From left to right: Kenner (USA), Kenner (Canada - 1st Release), Kenner (Canada - 2nd Release), Clipper (Netherlands), Palitoy (UK), Toltoys (Australia), Harbert (Italy), and Meccano (France)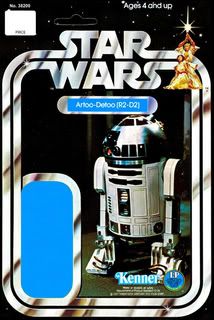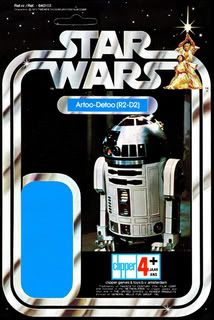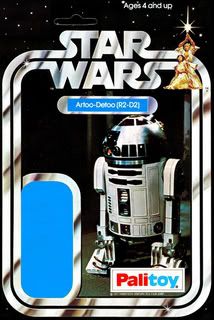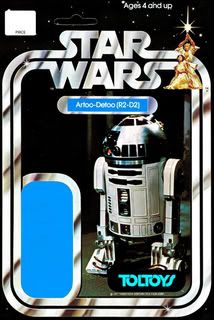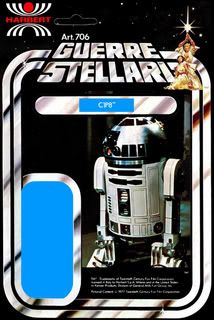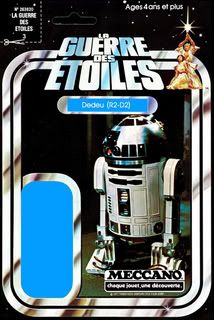 So there are 8 in total. I'm pretty sure this is the definitive list. I can't imagine the existence of a "missing link", but you never know.
I've been making lots of custom carded figures during the past several weeks, but I can't take pictures because my digital camera is broken. Maybe Santa Clause will come through for me this Christmas. If so, I'll have loads of pics to share. As always, stay tuned. . . . .