Since the EU is responsible for keeping Star Wars going all these years and allowed the prequals to be made, it is time to give it some honor on the 30th Anniversary.
Talon Karrde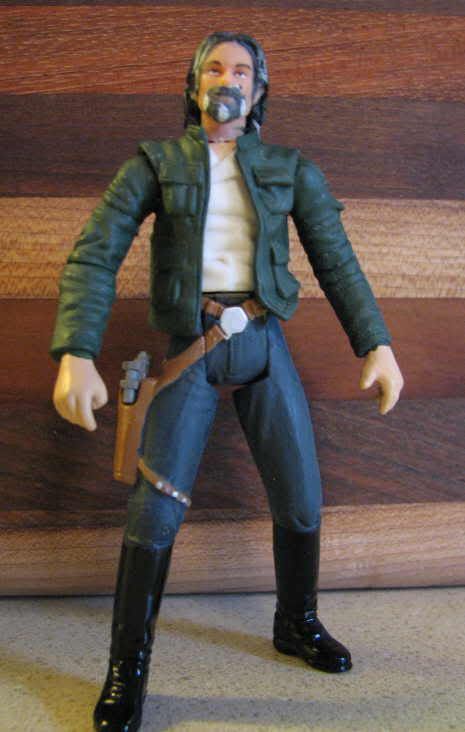 Bespin Capture Han Solo with GI Joe Devil's Due Hannibal comic pack head. Most representations of Karrde are based the terrible versions portrayed in Heir to the Empire comics. Yes, it was terrible artwork. No Chiss, nor Mara Jade, no even Karrde has been drawn the same since. The written words have him as an average arm and build, favoring jackets, tunics and pants that allow for him to carry out his duties but not extravagantly rich. I took this emphasis; bare arms are not practical on a ship.
Booster Terrik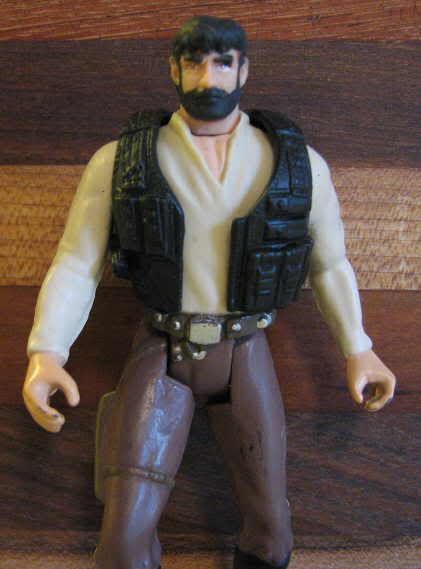 Dash Rendar Head, PotF2 Carbon Freeze Han torso, PotF2 Bespin Han legs. Booster however is described and drawn as a large man who is very muscular. I dressed him in a Corellian style. The vest is a VvV Gung Ho.
Roganda Ismaren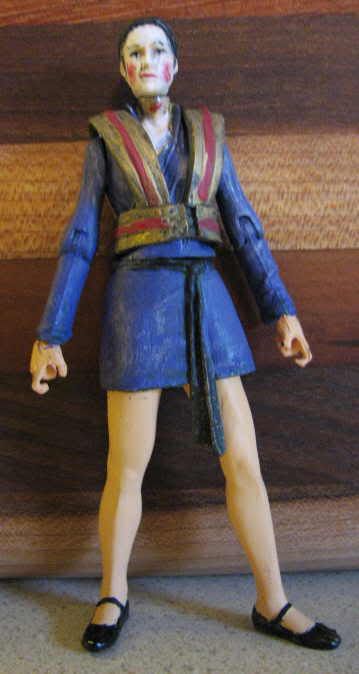 Ah, the relatively obscure EU. Roganda Ismaren is behind the plot points due to Eye of Palpatine and Lord Nyaxx. She was an Emperor's Hand who used sex to get secrets out of Palpatine's enemies. She's the Star Wars Equivalent of Mata Hari. When she got pregnant with her son, her usefulness to Palpy was at an end. Using the means of the Imperial Court she went into hiding, setting up things for her son to eventually rule.
Sarcev Quest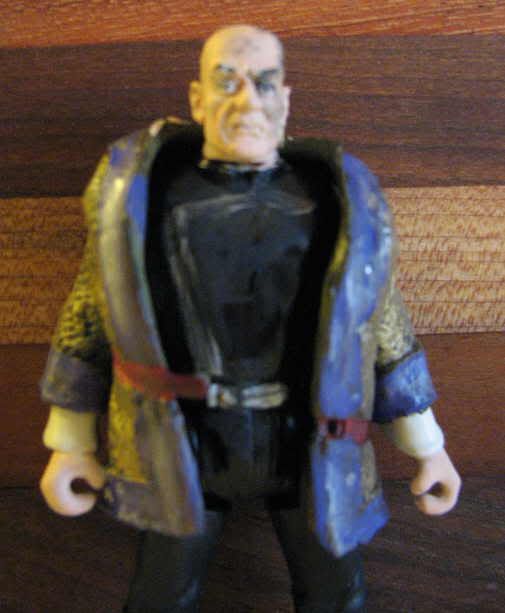 Ah, the really obscure EU. It's these little treasures that keep Star Wars new and refreshing after all this time. Maybe one of the first Emperor's Hands. He used his charms to woo women to take down some of the earliest political enemies of Palpatine in the beginning of the Empire. He earned his scars in some incident, and continued to serve his master. He was drawn to Roganda and they conceived a son. He went missing after the setting up of the shelter on Coruscant and his whereabouts are unknown in the NJO. Sarcev is a master of the short light saber.